Entrance ticket to Barumini complex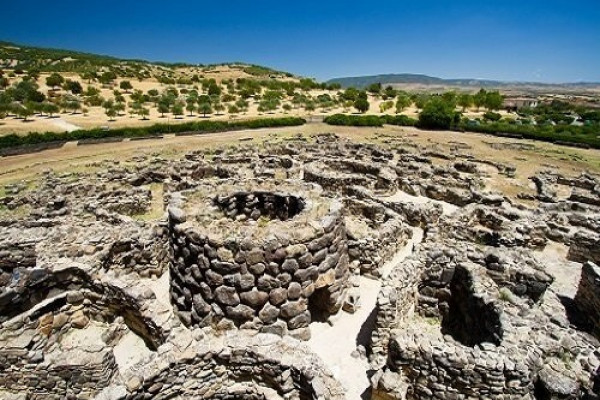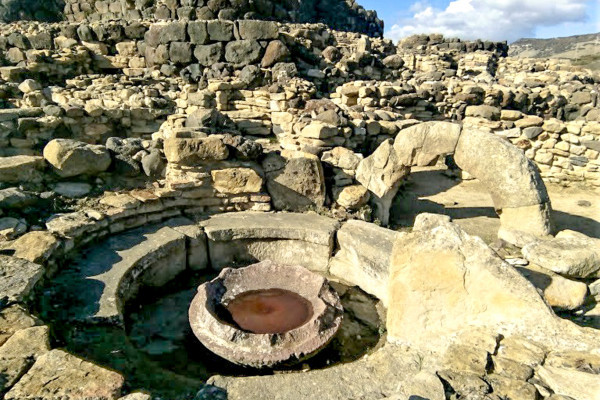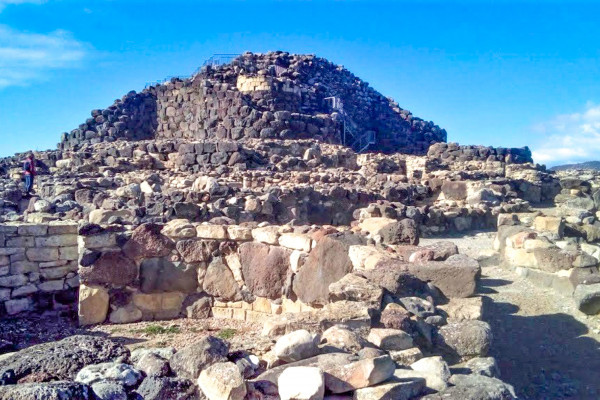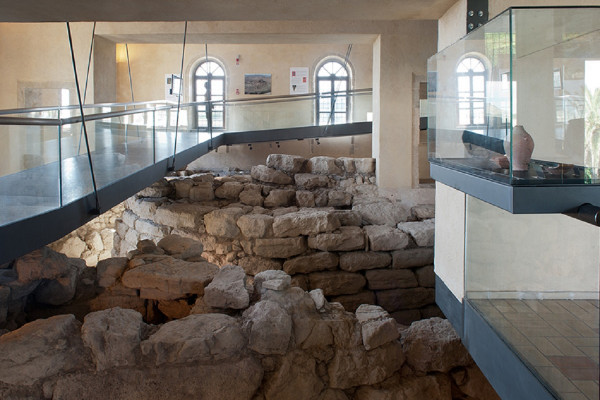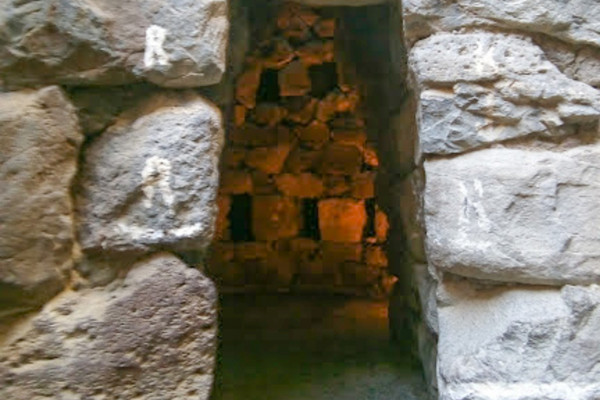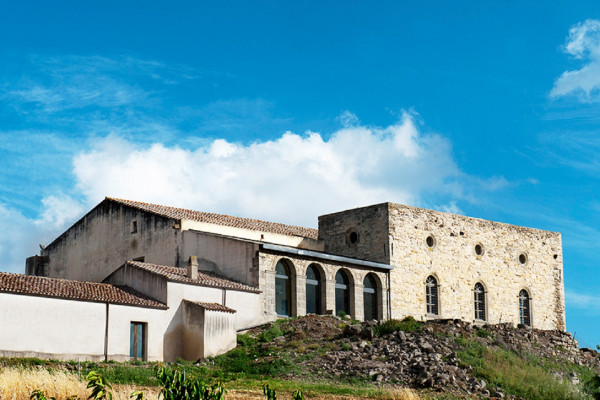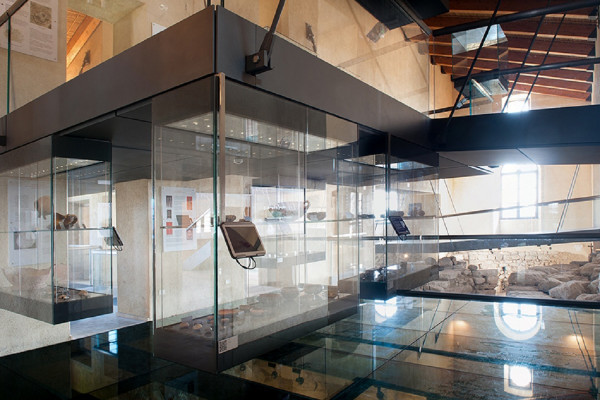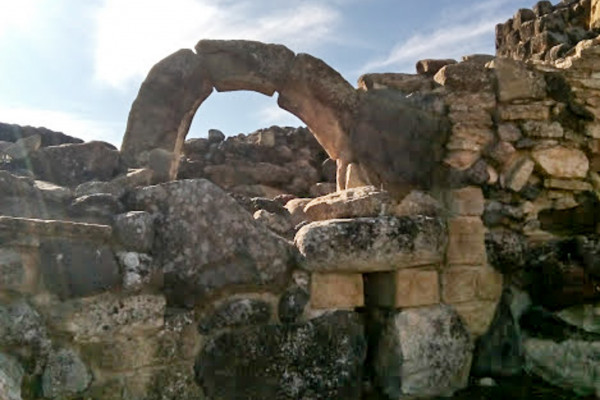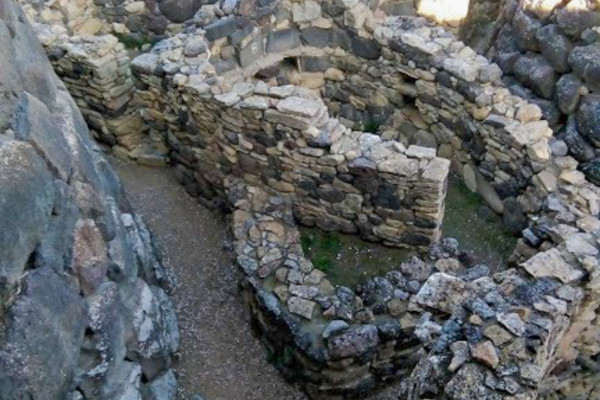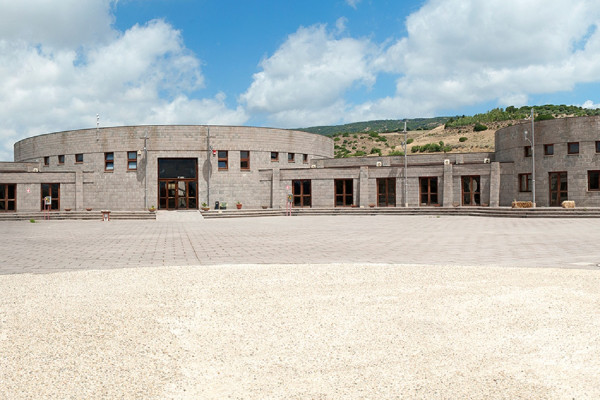 Entrance ticket to Su Nuraxi Archeolgical Zone where you can find the biggest nuragic complex in Sardinia, Casa Zapata Museum and the centre of scientist Giovanni Liliu. All locations are within the town of Barumini but we advise moving between them in car or transfer.
Entry/Admission - Su Nuraxi Nuraghe with local guide (fixed start times)
Entry/Admission - Casa Zapata Museum
Entry/Admission - Centre of Cultural Heritage Communication and Promotion of "Giovanni Lilliu"
Included

Entry/Admission - Su Nuraxi,
Local guide in Su NuraxiEntry/Admission - Casa Zapata Museum,
Entry/Admission - Centre of Cultural Heritage Communication and Promotion of "Giovanni Lilliu"

Not included

Parking fees, Food and drinks, Gratuities, Hotel drop-off, Hotel pickup.
Transportation to/from attractions,If you require a private guide in other languages (Spanish, German, French or Russian) it can be arranged for an extra cost.

Duration
0 Hour
Participants
Archeological Zone Su Nuraxi can be visited only with the guide and the guided visits for small groups depart every half an hour from 9:00. at the nuraghe.
Important information

 Comfortable walking shoes are recommended
 Your tickets will be held at the box office
IF YOU BOOK FOR SMALL GROUPS PLEASE COMMUNICATE US THE ARRIVAL TIME, IT IS ADVISABLE ALSO FOR SINGLE TICKETS.
If you have any questions or need to request additional transfer please write to info @welcometosardinia.info or call 39 0707966254, 3907891776196 If you are facing any issues at the location and need assistance please contact +393312145424, 39 3348938830, 0044 7789160807 (also whatsapp), during office hours 390707966254 and by email info@welcometosardinia.info.
We might reserve the right of no-refund if the problem is not reported immediately.
Please remember : if you don't contact us we can't assist you.
Last visit starts and hour before closing time. Please check the seasonal opening times.
The visits to Su Nuraxi are guided and start every half an hour.
On rainy days the Archeologic area of Su Nuraxi will be visitable only from outside for reduced price 7€ pp. 
The inside of Su Nuraxi is not visitable in wheelchair.

Additional information
Tabella-orari-2020.pdf
Venue
Please note that the archaeological area Su Nuraxi can only be visited accompanied, and guided tours depart every half hour.
Barumini, Sardinia
Su Nuraxi di Barumini, Viale Su Nuraxi, Barumini, SU, Italia
Near the area
Offered by
Welcome to Sardinia
- Barumini
Further information
Visiting Barumini and its territory means discover a world rich in history and tradition.From the first moments in which you approach this small village of Marmilla, located in the heart of Sardinia, you can breathe a particular atmosphere, that one of a special place, deputed since the Old Age at seat of power and central part of a rich land full of marvels and fundamental way of communication.
The most important of witnesses of this glorious past is undoubtedly Su Nuraxi archaeological zone. Discovered and brought to light in the Fifties, during excavations conducted by the great archaeologist Giovanni Lilliu, the area consists of an impressive complex nuraghe, built in different phases as from the 15th century BC and an extended village of huts developed all around it during the following centuries. A wonderful place that since 1997 has been enrolled in Unesco World Heritage List because of its uniqueness.A great heritage, the one of Barumini, which has been enriched recently of another wonder: Su Nuraxi 'e Cresia. Another nuraghe complex brought to light in the Nineties during the restoration works of Casa Zapata, the old noble residence of Zapata family, coming from Aragon, built on the complex nuraghe as from the end of 1500. So it's remarkable to enter into a 16th century palace and then unexpectedly find yourself facing a very impressive nuraghe that you can visit by elevated walkways and glass floors making your viewpoint unique and inimitable.
Today the Spanish residence, consisting not only of the palace but also of a beautiful garden overlooking the parish Church, a large court and agricultural set of buildings built as from the beginning of 1900, is the seat of the so-called Casa Zapata Museum organized into three sections: archaeological, historical and ethnographic.
know betterbook bettergo better
TripAdvisor Traveler Rating
43 Reviews